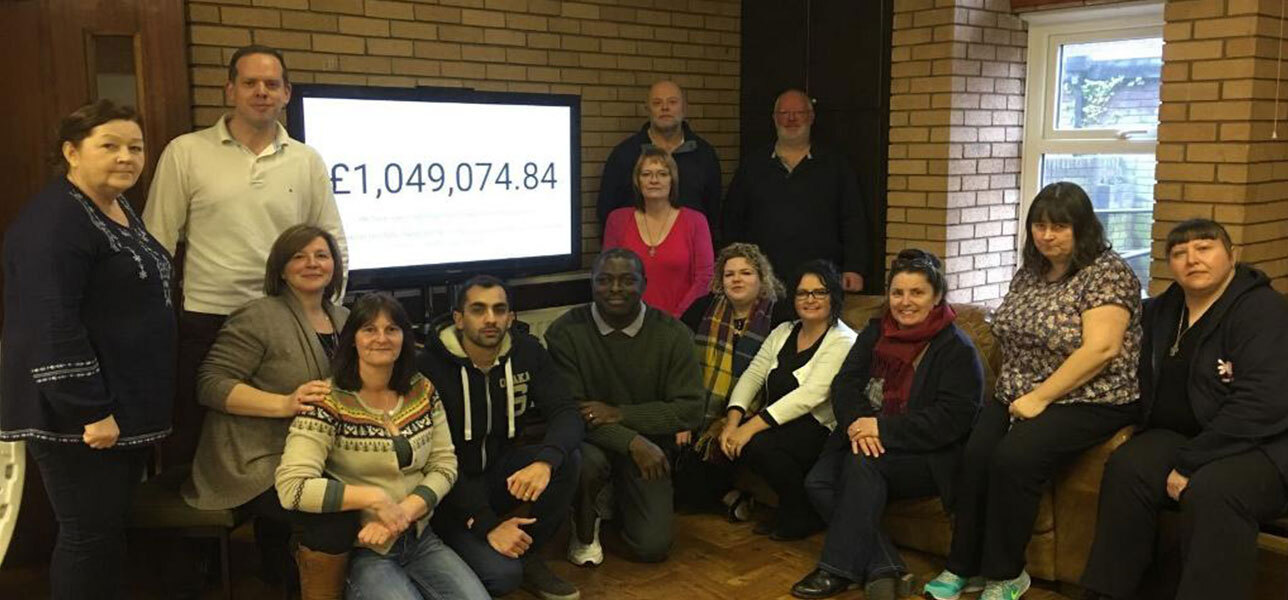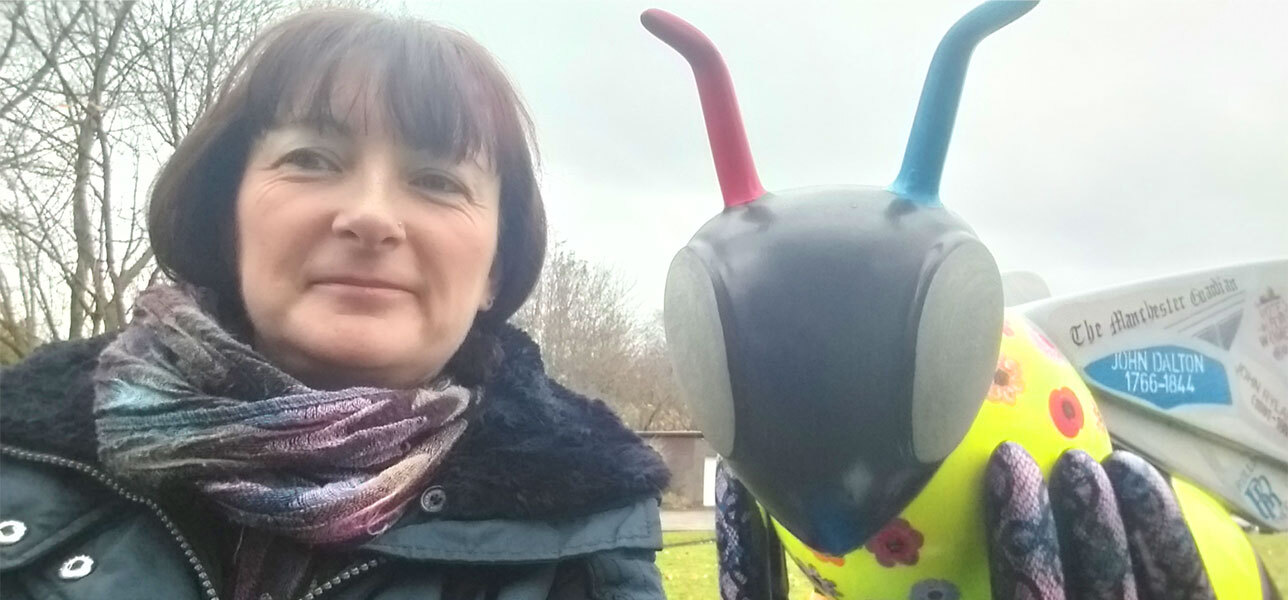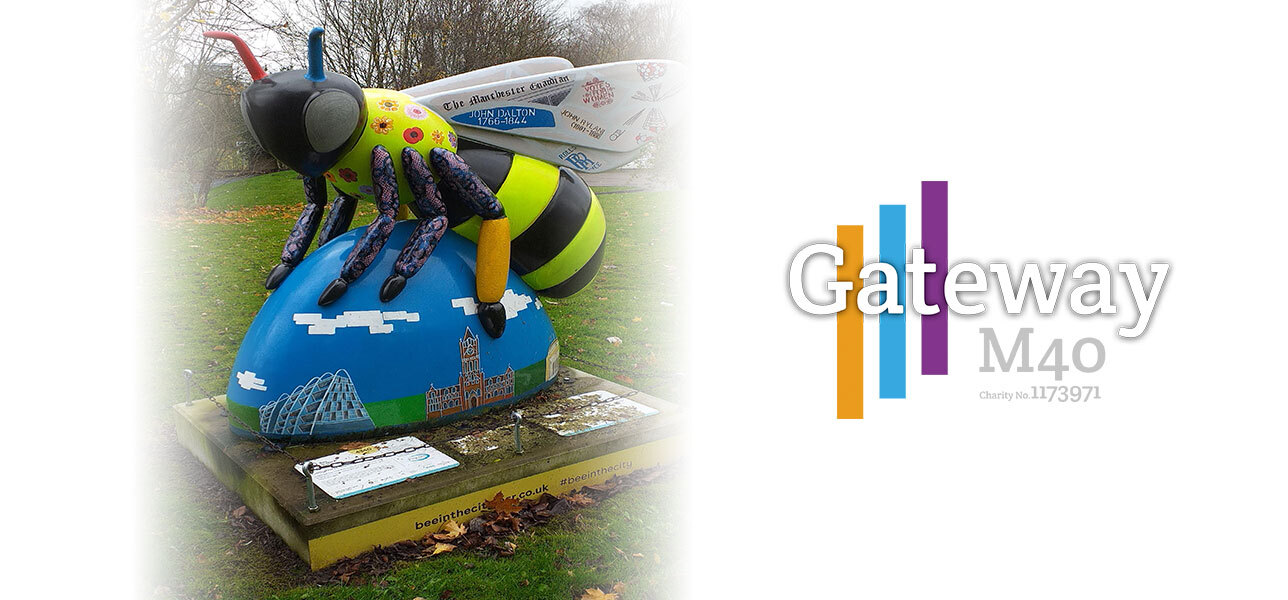 Here at Gateway M40 we have a fantastic team that's dedicated to supporting you.
Meet our team
Just a few of the faces within our Charity, all highly trained and experienced in multiple aspects of debt management.
Qutubuddin Chasma
Trustee
I started volunteering at Gateway as a Debt Adviser after graduating with a Law degree. I now work for HMRC in Legal Services as a Review Officer, but I wanted to stay as a volunteer with the Charity. A position of Trustee came up and I jumped at the opportunity. The work Gateway does makes a huge difference to people's lives and its privilege to be part of an exciting and worthwhile project in North Manchester. When I'm not working, I love to spend time with my family and enjoy running and Thai boxing.
Chris Fallone
Trustee
Hi my name is Chris and I have lived and worked in Collyhurst sine 2008. As one of its founders, Gateway M40 is very close to my heart and I delight in serving it as Chair of Trustees. My passion for social justice flows from my love and passion for King Jesus who I have served as a priest for the last 30 years. I am very grounded in the real world with a particular zeal for inner city life. I love to get lost in the wonder of worship but also like to escape into the world of good science fiction. In my social time I am partial to good food, fine wine and real ale. I don't like exercise but know it's good for me, so I suffer through it at least a couple of times a week.
Simon Fox
Trustee
Simon is one of our Trustees, he helps ensure Gateway is properly managed. He's spent the last 20+years working in Banking and Finance across a range of specialisms. In his spare time when he's not supporting the charity, he's a big fan of Theme Parks and classic cars.
Eric Roberts
Trustee
My name is Eddie Roberts. My childhood was spent in Droylsden and Clayton and I went on to spend around 20 years serving (and eventually leading) a company in the construction and facilities management. I should stress that it was financial and management duties I was involved in – nobody every trusted me with a trowel or a screwdriver! I went on to do a bit of work for the PLC which bought our company but by that time I had become a Christian and couldn't imagine doing anything that was going to distract me from sharing the good news of God's love revealed in Jesus. I have spent just over ten years doing that now in North Manchester and love this part of our great city.
Wendy
Operational Manager
I've been at Gateway since we started in May 2016 and I'm currently the Operational Manager. I'm passionate about making life better for people in North Manchester and I'm really proud to be part of the Gateway team. When I'm not at work I can be found baking cakes or walking in the woods with my dog!
Mandy
Administrator
Hi everyone my name is Mandy, I'm Gateways Administrator and I answer the phone to your enquiries. I sometimes have my partner in crime, Karis with me, she's a boxer dog and loves to be part of the team! When I'm not working I can usually be found on my rather large motorbike or out walking with my best pal!
Jo Knaggs
Outreach Worker
Hi, my name is jo. I started as a volunteer in our Bread-and-Butter food provision over 4 years ago working tirelessly throughout the pandemic. I was then offered the role as an outreach worker, working in the heart of our community alongside our partner agencies. I`ve also been a foster carer for 8 years, so helping people is what I really love doing the most. I have recently completed my debt advice training. Gateway M40 is a wonderful charity to work for as it enables me to help people in need and have fantastic outcomes for our clients.
Paula Campbell
Debt Advisor
Hi, my name is Paula I am proud to be a born and bred Collyhurst girl and I still love living in the area. My past work experiences are in building and industrial cleaning industries including working in Manchester sewers. I started at Gateway just after lockdown volunteering at the food pantry to give back to the community after needing the food pantry myself during the Pandemic because of the financial crisis myself and my family were in. I now work in the office at Gateway M40. I am looking forward to starting my training as a debt advisor to help the community that I am very proud to be a part of. In my spare time I love to do DIY gardening and walk my dog.
Rory
Debt Advisor
I have been involved in debt advice since 2004 and have opened 3 debt advice centres, currently running a service in my home town of Congleton. Since 2009, I have worked for Community Money Advice as Training Manager and I helped to set up Gateway when it started in 2016. Taking up the offer of employment with Gateway, has enabled me to help provide a much needed service to improve the lives of those living in Collyhurst, Monsall and beyond. My wife and I have been foster carers for 16 years and currently have two long term placements at home which, together with 4 children and 4 grandchildren (and a dog) makes for a busy household! I am a trustee at my local church and when I have time, enjoy chilling out in the attic with my model railway and going away with the family in the caravan.
Bernie
Employee
Hi, I'm Bernie (aka B), Having worked in the corporate world for many years, I 'saw the light' and joined the Voluntary sector over 25 years ago. I have worked with Lifeshare, a homeless charity in Manchester, volunteered with North Manchester Women Aid, coordinated Miles Platting Advice Centre and worked within Salford and Manchester Citizens Advice, focusing on welfare benefits, until I retired. To keep my brain active after retirement, I volunteered with GatewayM40, which led to a part- time role as welfare benefits advice worker, working with a great team offering face to face, telephone and home visit advice to our clients. My favourite team member has to be Lacey!
Lacey
Office Mascot
Hi everyone – I'm the new kid on the block and Lacey is my name. I am just one years old, and I am very giddy and lots of fun. If anyone comes to see us and needs cheering up – I'm your girl! Theres nothing quite like a cuddle with me! In my spare time I like to bin dip and shred carboard boxes – I'm also partial to carrots and biscuits x
Charlie
Doggy Guardian
Hi everyone...my name is Charlie and I'm the doggy guardian at Gateway. If you're feeling worried or under the weather and you need a pal to sit with you while you talk to our lovely team….I'm your dog! I'm nearly 14 and a bit lumpy and limpy but that doesn't stop me enjoying life

I love snuggles, tummy rubs and all kind of attention...I'm really found of sitting on your feet...I've heard hoomans have cold toes, so I like to keep you warm!

Most of all I love food, any kind of food, from anyone - so feel free to give me treat!
Work Experience
Kate
Hi my name is Kate and I've completed work experience during the school holidays. I've just finished my GCSE's and I'm heading to college to start an Education Diploma as I hope to be a Primary School Teacher. I have volunteered at the food pantry and in the office at HQ. I enjoy helping people and being part of the Team at Gateway.
In my spare time I love to ride horses and I offer dog walking services in my neighbourhood.
Darcy
I joined Gateway M40 as I wanted to get involved in social justice and to understand more about how we can help and support people when life is difficult. I was interested in applying for a degree in Criminology.
During my time I supported the food bank, organised the food ready for collection and helped hand out the bags. I for a real sense of achievement from helping and look forward a to working with them again in the future. Outside volunteering, I spend my time with my horse, Nala and enjoy riding whenever I get chance.
Volunteers
Janette
Since taking early retirement 18 months I've enjoyed volunteering at Gateway food bank, working with a lovely team, and meeting different people in the Community xx
Brian
He is 83 been volunteering at TBBT 8 years he likes helping people he likes seeing the other volunteers. The focus helps him and his family x
Toni
My names Toni I'm 37 I like volunteering because I love the people I like speaking to them in the line when they que up and asking how there weeks been I like handing them there bags and feel like there weights been lifted because they now have food I also love the relationships I've built with the rest of the volunteers they feel like family to me but another big reason I do this now but wasn't at the beginning is for my mental health it gets me out the house and makes me feel good that I'm helping people.the bread and butter thing is an amazing source that helps the community like Gateway which is also brilliant they've helped so many people and families.
Stephanie
Hi my name is Stephanie and I have been volunteering at the bread and butter for just over a year . I love the sense of community and working alongside my dad
Emma
I've been at the food pantry for 3.5 years, I would be lost without the place mentally, especially threw lockdown, I've made so many friends. Me personally likes to help with the community which makes me feel warm inside..
Jenny
I'm Jenny 43 I've been working with b&b for a few months now in that time I've made great friends